Domenikos Theotokopoulos, known as El Greco (the Greek), was a Cretan-born painter, sculptor, and architect who settled in Spain and is regarded as the first great genius of the Spanish School. Theotokoulos got the nickname "El Greco" because he signed all his paintings as El Greco throughout his life, always in Greek characters, sometimes followed by Kres (Cretan, from the island of Crete).
El Greco was born on October 1, 1541, in Heraklion, Crete and died on April 7, 1614, in Toledo, Spain.
We know very little about his youth in Crete, and only a few works survive by him in the Byzantine tradition of icon painting, notably the recently discovered Dormition of the Virgin (Church of the Koimesis tis Theotokou, Syros). He is mentioned in a Cretan document as a master painter in 1566. At around this time he went first to Venice an then moved to Rome in 1570. He studied with Titian, but he was also influenced by the Venetian painter Tintoretto and also bt the great Michelangelo.
El Greco had a proud temperament, conceiving of himself as an artist-philosopher rather than a craftsman, and had a lavish lifestyle, although he had little success in securing the royal patronage he desired and seems to have had some financial difficulties near the end of his life.
Art is everywhere you look for it,
hail the twinkling stars for they are
God's careless splatters.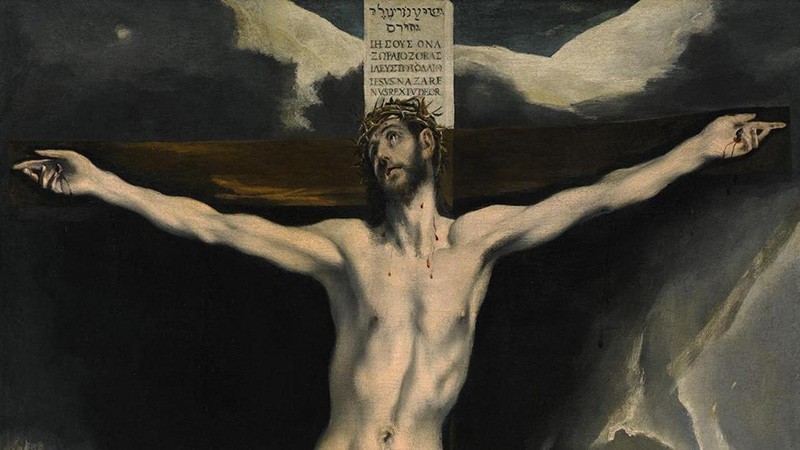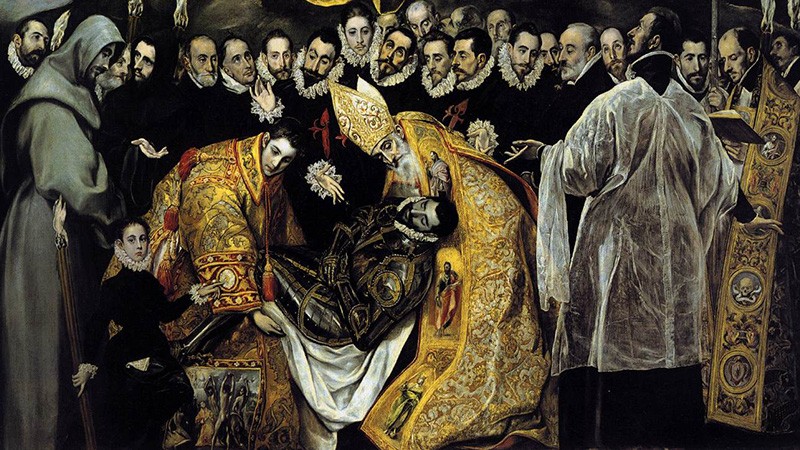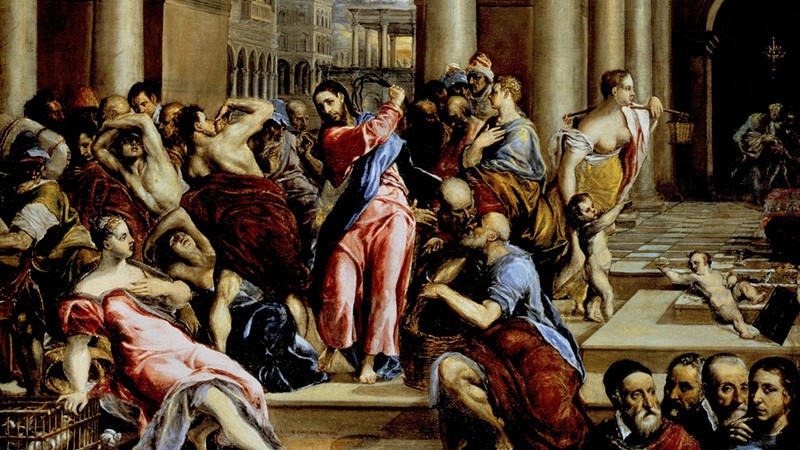 El Greco's work was very personal so his influence was slight. His only followers of note were his son Jorge Manuel Theotocopouli and Luis Tristán. Towards the end of the 19th century there was a revived interest in El Greco's art, and with the development of Expressionism in the 20th century he came into his own.
The strangeness of his art has inspired various theories, for example, that he was mad or suffered from astigmatism, but his rapturous paintings make complete sense as an expression of the religious fervor of his adopted country.