Christopher Nicholas Sarantakos, known by the stage name Criss Angel, is an American magician, illusionist, and musician born in Town of Hempstead, New York on December 19, 1967.
Chris is the youngest of three sons (his two brothers are Costa and JD) in a close-knit Greek-American family. Angel's parents, John and Dimitra, raised the family in East Meadow, New York. Angel says that he learned his diligent work ethic from his father John Sarantakos, who owned a successful restaurant and doughnut shop until he passed away from cancer in 1998.
According to Angel, he got interested in magic at age 6, after his Aunt Stella did a trick for him. He did his first paid gig-for $15-when he was 12. By age 19 he was making $3,000 a week performing at children's parties and nightclubs.
Soon he began experimenting with bigger stunts, mixing magic with loud, pulsating rock music that he composed. "I wanted to combine magic and music in a much grander vision that required a band, larger illusions and more equipment." This paid off in the mid-1990s when Angel landed a spot in an ABC special. Then came a show on Halloween at Madison Square Garden in 1998; he took in $50,000 signing Criss Angel memorabilia for fans.
In 2001 he produced Criss Angel Mindfreak, a bona fide off-Broadway hit, investing $300,000 (borrowed against his mother's house) and reaping $4 million in 14 months. Later he landed appearances on the ABC Family channel, TBS in Japan, MTV, Discovery Channel and Sci-Fi Channel, with most gigs paying him $300,000 to $450,000 in production fees.
Angel has been on primetime television for more hours than any other magician in history, between his television series and various specials on cable and network television. He was also named Magician of the Decade in 2009 and Magician of the Century in 2010 by the International Magicians Society.
When my father died in my arms it had such a profound
effect on me that at that very moment when my dad passed
I realized that I needed to face my own fears.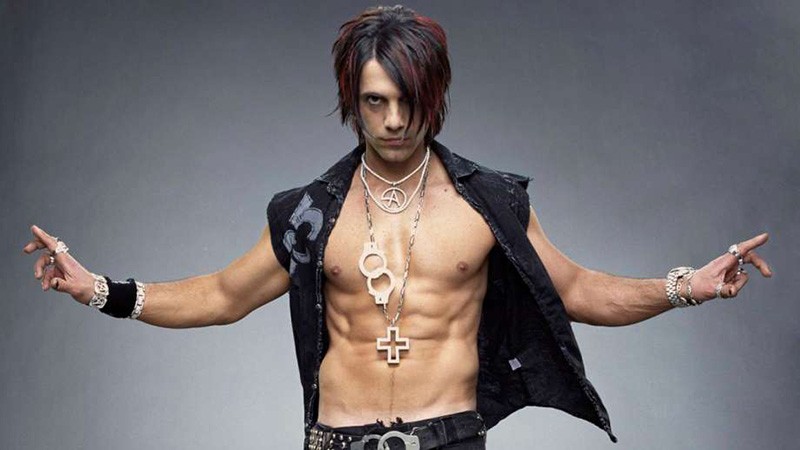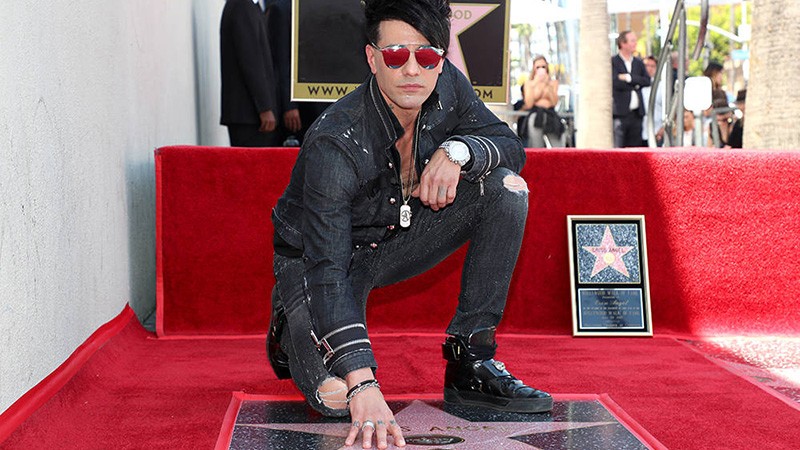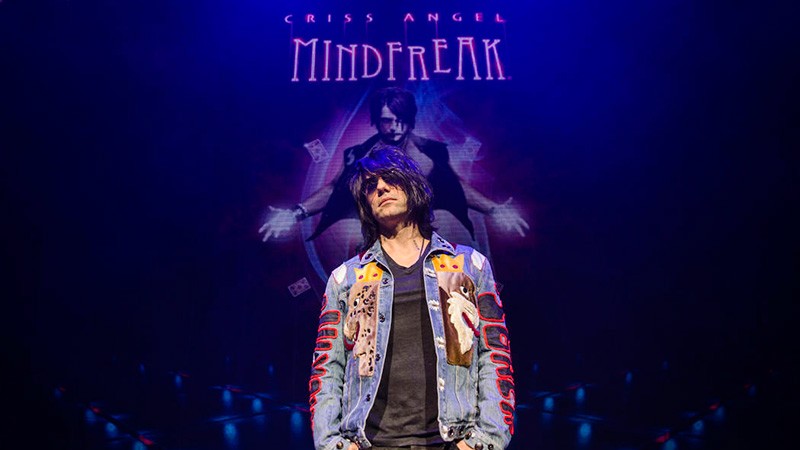 Angel transformed Criss Angel: Mindfreak into an A&E reality TV series in 2005 and filming on the streets of Las Vegas. Criss Angel: Mindfreak became an instant success and made Angel a celebrity. Besides his career as an illusionist, Angel is also a musician.
What does Criss Angel think about his Greek heritage?
Criss talks often about his Greek-American family, his brothers and his mother (his father died of cancer in 1998). Many fans question him about his Greek background. A fan questioned him in Tweeter (back in 2011) whether he speaks Greek.
Criss responded: "I speak very little greek but understand more…"
@mariamindfreak I speak very little greek but understand more…

— Criss Angel (@CrissAngel) February 15, 2011
In a 2007 interview at CNN (Larry King Live) he said:
"I am the biggest skeptic out there. But faith is something you either have or you don't. And believe me, a lot of magicians are atheists. And which is fine, you know, we live in America, which is the greatest country in the world, and people have the right to believe or to not believe or do whatever they want.
I happened to be born into a family that was Greek Orthodox. I went to Sunday school for 11 years, was an altar boy for 10 years."